THE WORK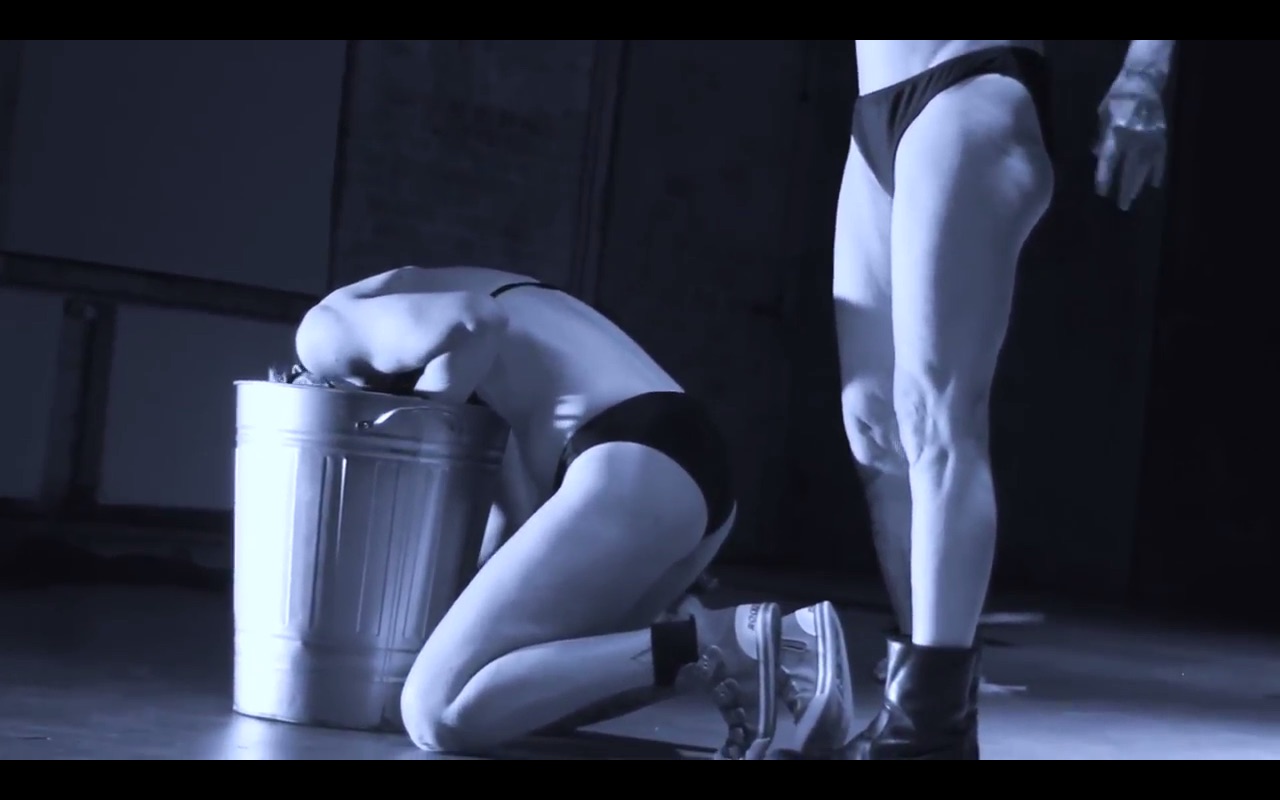 Abandon Human is in two parts. Part one is on a ship wreck with Katie, Sharon and Emese. Part two is on an enchanted islands and adds four musicians and three performance artists.
The performances of Abandon Human are structured play. What is important about the two performer/writers Katie and Sharon is that one is mid-60's and one is mid-40's. They have worked and played together for twenty years. They are female. They are 'unruly women' (behaving inappropriately especially for their age and stature). They are mothers. Katie and Sharon have daughters. It's a woman thing. They have shared a friendship that has grown into family feelings over twenty years.
In part 1, the work explodes all that, all those… feelings… all over the stage that having a child is a most vivid, unbearable emotion… Irretrievable loss. You cannot put them back in, once they have torn themselves from your belly via vagina or scalpel, they set in motion a certain grief… a slow, life-long, death-looming loss. They leave you and leave you and leave you. And that is your job. To help them do just that. The love is so strong that you can deal with their shit, their piss, their selfishness and their hatred… of you.

They laugh at themselves, like witches, like monsters. The performance is physical, the performers move, shout, sing and tell stories built from lives lived, fictionalised by survival. The title was a combination of 'abandon ship' and some sort of 'you can't run away from yourself' reality check. Somehow, 'being human' is what we are stuck with. Abandon human is like a punk band. It feels like a gig.
It is structured by a pre-recorded sound score of chaos and songs, songs written by women, songs written by women, for men. The soundtrack contains the action, haunted by female song writers who we love shamelessly and who we want to be in the room with us. There are others, but of course there is not enough space or time in one room (however grand) to include all the awesome women who wrote songs that speak through us and to us, in the work… in the life.
The performers in Abandon Human try to 'get off, shake off, escape' the shabby constructs that define them, position and police them. Observe them, like one might watch animals in the zoo, artefacts/relics in a museum. They are performing for you, at you, with you, affected by you. Our raw materials are played loose in the performance setting without a lid on how it will evolve performance to performance.
In part 2, Katie and Sharon celebrate their multidisciplinary platform. A passion they discovered when they first met in Amsterdam in the 1990s. They continue their performance writing project with songs and story telling adding Amsterdam band "Rock Casualty"; chamber music in a real time punk attitude, fairy dusted by the Amsterdam based "Enchanted Dancers" performing unhinged frames of hope and true love kisses ,rescued by pirates, meeting a with a warlock, witch and a fairy, they find their psychic, empath talents.
"Rock Casualty" Musicians: Camille Verhaak (Clarinet), Jonathan Nagel (Double Bass), James Hewitt (Violin), Gabor Hartyani (Cello).
Enchanted Dancers: Maria Mavridou, Miri Lee and Izabela Pacewicz-Wysocka
Abandon Human Part one (ship wreck) 50 minutes / Part two (enchanted island) 60 minutes.